Bio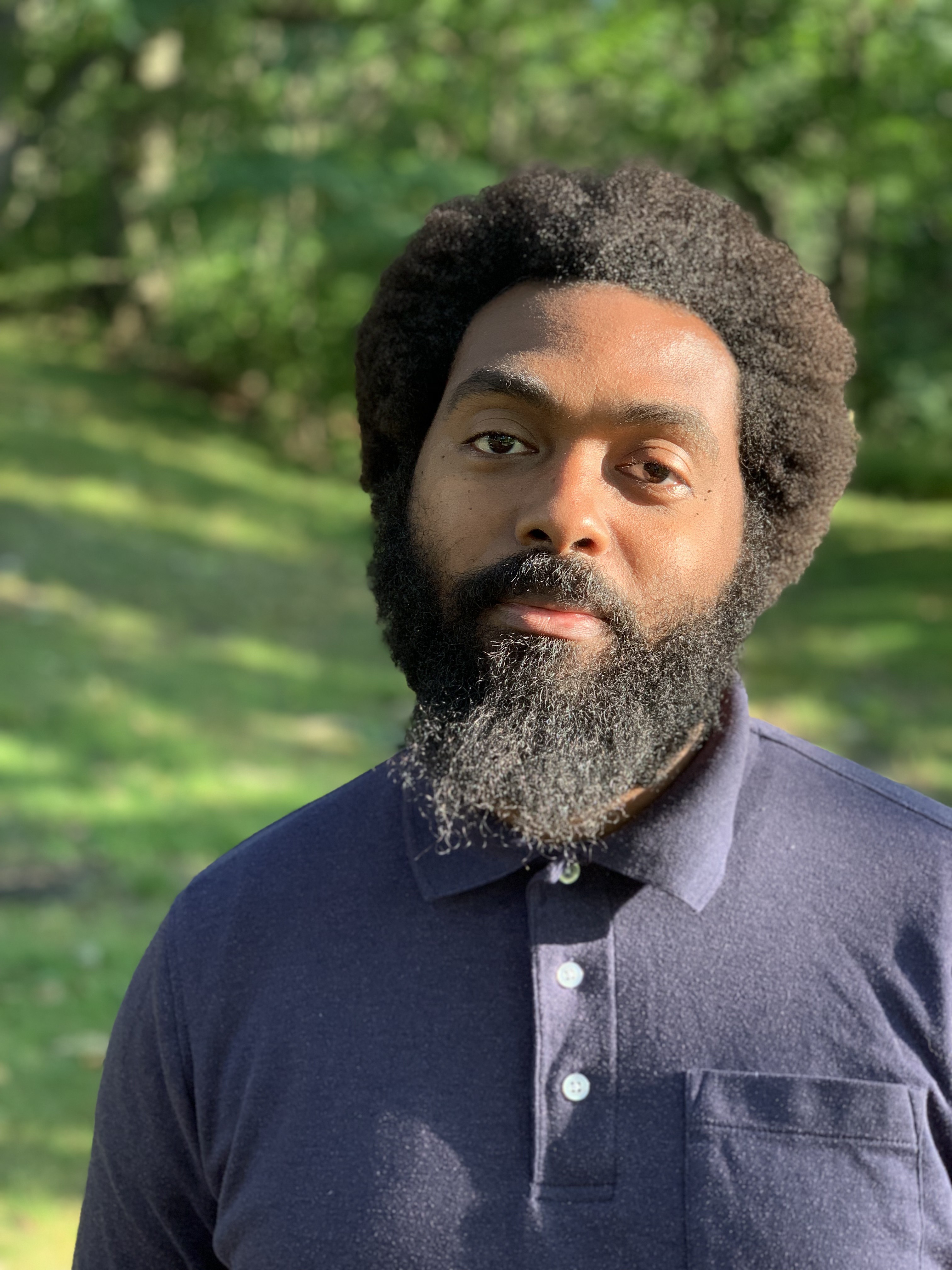 Photo by Lillian Graham
Forbes Graham (b. 1977) is a composer, musician, sound artist, and visual artist whose work explores themes of simultaneity, perceptibility, transformation and collage. In 2020, he was selected to work with the JACK Quartet as a part of JACK Studio. His work "Encounters I" for trumpet, electronics, and voices premiered at Roulette in 2019. He performed with Michael Pisaro at (the) co-incidence festival in 2017 and has appeared at other music festivals including High Zero, Vision, and The Thing In The Spring. He currently studies composition with Chaya Czernowin.
Email: blaqlghtn at gmail dot com
Upcoming Events
December 08, 2022
Solo trumpet/electronics
Forbes Graham - trumpet/electronics
8pm
93 Manton Avenue
Providence, RI
December 10, 2022
Graham/Gray
Forbes Graham - trumpet
Luther Gray - percussion

8pm
Washington Street Arts
321 Washington Street
Somerville, MA
January 12, 2023
Devorah/Epstein/Gottschalk/Graham
Presented with Mobius Artists Group. With Rachel Devorah, Nomi Epstein, and Jennie Gottschalk. More info TBA.
8pm
The LilyPad
1353 Cambridge St
Cambridge, MA